Pioneering Excellence in IT Project Development: Forging the Digital Future
Welcome to Synergy Technologies, where cutting-edge technology meets ingenious innovation to shape transformative IT project development experiences. Delve into our journey through the realm of IT project development and discover how we transform ideas into digital marvels that drive success.
Consult our Growth Experts

Illuminating Ideas into Brilliant Designs: The Art of Ideation and Design in IT
Welcome to the creative nucleus of Synergy Technologies, where ideas flourish and designs come to life. Dive into the heart of our ideation and design process and discover how we craft innovative solutions that bridge imagination and technology.
Ideation:

The Birthplace of Innovation

At Synergy Technologies, ideation is the spark that ignites innovation. Our process begins with fostering an environment of creativity, curiosity, and open collaboration. Here's how we transform ideas into the foundation of our projects: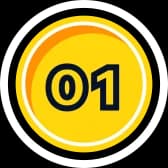 Client Collaboration
We engage in meaningful dialogues with our clients to deeply understand their vision, challenges, and objectives. Through these discussions, we gain invaluable insights that guide our ideation process.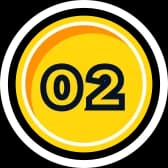 Brainstorming Sessions
Our multidisciplinary teams gather for brainstorming sessions that blend diverse perspectives. These sessions encourage "out of the box" thinking, fueling the generation of novel ideas and concepts.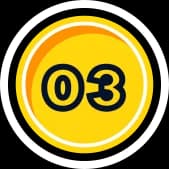 Conceptualization
From the array of ideas, we distill concepts that align with the project's goals. These concepts serve as the initial building blocks, shaping the direction of our design process.
Design:

Sculpting Concepts into Tangible Brilliance

Design is where imagination becomes reality. At Synergy Technologies, we combine artistic finesse with technical expertise to craft designs that are aesthetically captivating and functionally exceptional:
User-Centered Approach
Our designers immerse themselves in the end-users' experience. Understanding user needs, preferences, and pain points enables us to design intuitive interfaces and seamless interactions.
Prototyping
Prototyping is the bridge between concept and execution. We create interactive prototypes that allow clients to visualize the final product, providing a tangible representation of the design's potential.
Iterative Refinement
We believe in the power of iteration. Through continuous refinement, we enhance the design based on feedback, user testing, and evolving project requirements, ensuring the end result aligns perfectly with the envisioned solution.
Crafting Tomorrow's Interfaces:

Your Vision, Our Design

At Synergy Technologies, your ideas fuel our design process. We prioritize transparency, collaborative dialogue, and a deep understanding of your objectives. Our designs are crafted to resonate with users, simplify experiences, and elevate digital interactions.
Join the Creative Endeavor:

Shaping Digital Aesthetics, Together

Explore the vibrant stories behind our ideation and design journey by delving into our portfolio. Witness how Synergy Technologies is crafting designs that encapsulate imagination, innovation, and functionality. Connect with our team to discuss your project's creative aspirations and be part of the journey that turns ideas into captivating designs.
Experience the fusion of ideation and design excellence with Synergy Technologies. Explore our portfolio, connect with our team, and be a catalyst in crafting designs that redefine digital landscapes.
Let's create the extraordinary

We design an outstanding App presence for all industry verticals
We are the top App design & development company that has shaped various brands' faces & enhanced their visibility via delivering world-class web solutions across all industry verticals. We cater to many industries that are using the internet to their advantage, from tourism to fashion to healthcare. Since every industry has a web presence that speaks to its audience and demonstrates relevance and creativity in the modern world, we grasp the technicality and creativity in creating robust websites. How an industry chooses to use website designing and development for its purposes will affect how they are perceived by consumers.
Healthcare & Fitness
E-Commerce
Social Networking
Education
On-Demand